I know I know...this is LONG overdue...but a girl has been busy people!
I had report cards, a trip to cali, and then lots of events...now it's back to school tomorrow. Cali blog will have to wait, but I didn't want to leave my 3 readers hanging!
My birthday was WONDERFUL...
It started with LOTS of texts, emails, etc. from my amazing friends.
I got to school and my pod sang to me! It was lovely too!
There was a 12 pack of Diet Squirt (my soda of choice since my diet coke days), flowers, a fiber one bar (my usual breakfast or snack) and a Birthday award from my Teacha. She is a doll.
My children spoiled me ROTTEN with lots of gifts and wonderful cards.
My friend Amy brought me flowers and a balloon to school PLUS cookies with GIANT and COLORFUL pink frosting on them for the kiddos...okay and I had 1 (read: too many) too!
Lunchtime rolled around and the BOY arrived. He can't keep a surprise to save his life (learning that quickly!) so I knew he was coming. He knows that I LOVE Uncrustables
so instead of buying them...he brought his sandwich maker and MADE me some!!!
He also brought crackers, apples, and a granola bar! It was so cute...everything was in little baggies! He had a VERY rough day and I so appreciate him making time for me!
School concluded and I packed up and headed to mom's house. The BOY and I had dinner with my mom and nannie at Cheesecake Factory (my fav!). I got a little birthday cheesecake! Mom got me a Wii Fit (yeah! I love it!) plus a Nike + iPod (cause I will start running soon! haha) and nannie got me some kitchen items that I asked for.
My birthday was great and I couldn't have asked for ANYTHING better!
OH WAIT...it didn't end there! I left the 20th (the day after my birthday) for my Cali trip so BOY and I decided that my birthday dinner with just him would be when I returned. He took me to Piazza Italia ( SOOOO GOOD!) and then to the Blazer game! We had a ton of fun...
REWIND: My gift from him was ordered online and wasn't going to arrive until the 20th. He was bummed (so was I!) but it was fine. It arrived after I had left. When he came to Rose's house to get me after Cali, he brought them with him. He had gotten me a Seatbelt Purse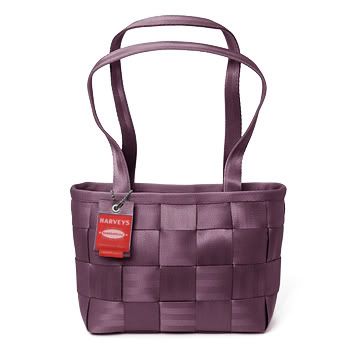 (mine is black!) I LOVE IT!!!!
and...he knew I needed a muffin pan so he got me that too...THEN he baked me cupcakes!!! He is the best!!!!
Thank you to EVERYONE who helped me celebrate my special day!
Thank you cards are coming!!!!